The internet is ubiquitous, yet its detailed inner workings remain wrapped in mystery. We rely on a wide range of myths, metaphors and mental-models to describe and communicate the network's abstract concepts and processes. Packets, viruses, worms, trojan horses, crawlers and cookies are all part of this imaginary bestiary of software. This new mythology is one of technological wonders, such as live streams and cloud storage, but also of traps, monsters and malware agents. Folk tales of technology, however abstract and metaphorical, serve as our references and guidelines when it comes to making decisions and protecting ourselves from attacks or dangers.
Between educational props and memorabilia, this series of objects visualises and celebrates the abstract bestiary of the internet and acts as a tangible starting point to discuss our relationship to IT technology.
VOME is a three year collaborative research project bringing together researchers from the Information Security Group (ISG) at Royal Holloway, University of London, Salford and Cranfield Universities, working with consent and privacy specialists at Consult Hyperion and Sunderland City Council, to explore how people engage with concepts of information privacy and consent in on-line interactions.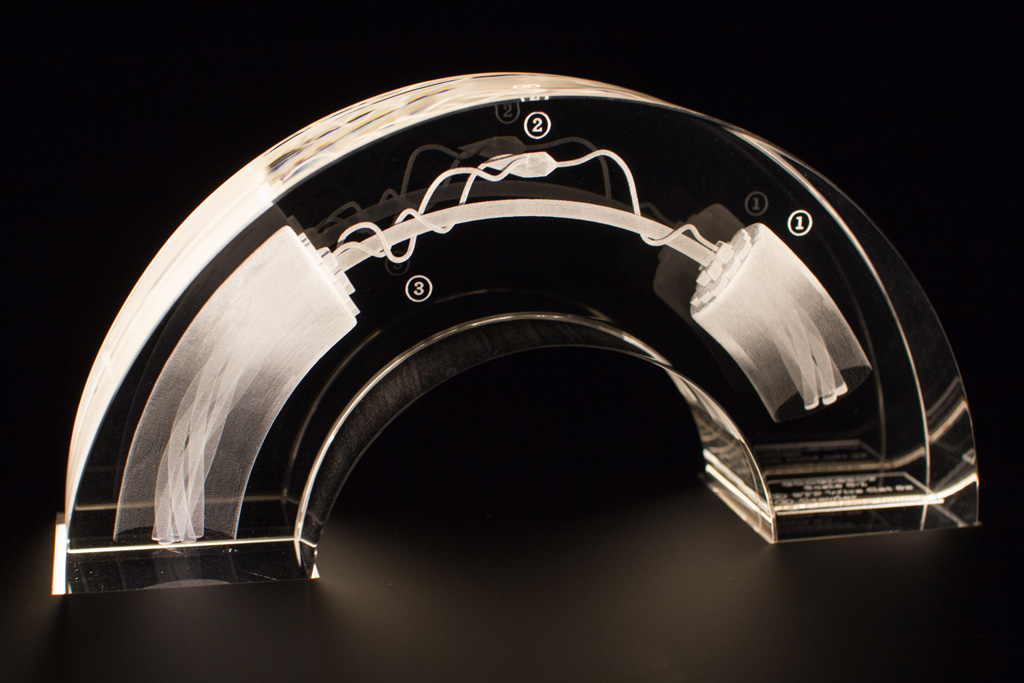 Web Crawler – 200×100×40mm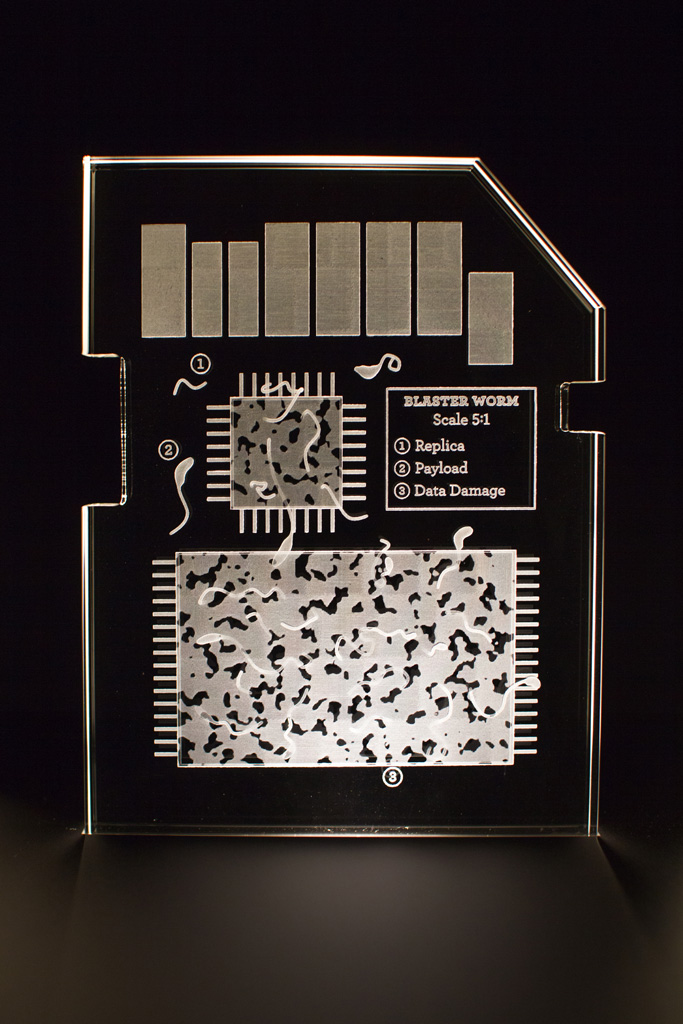 Blaster Worm – 120×160×15mm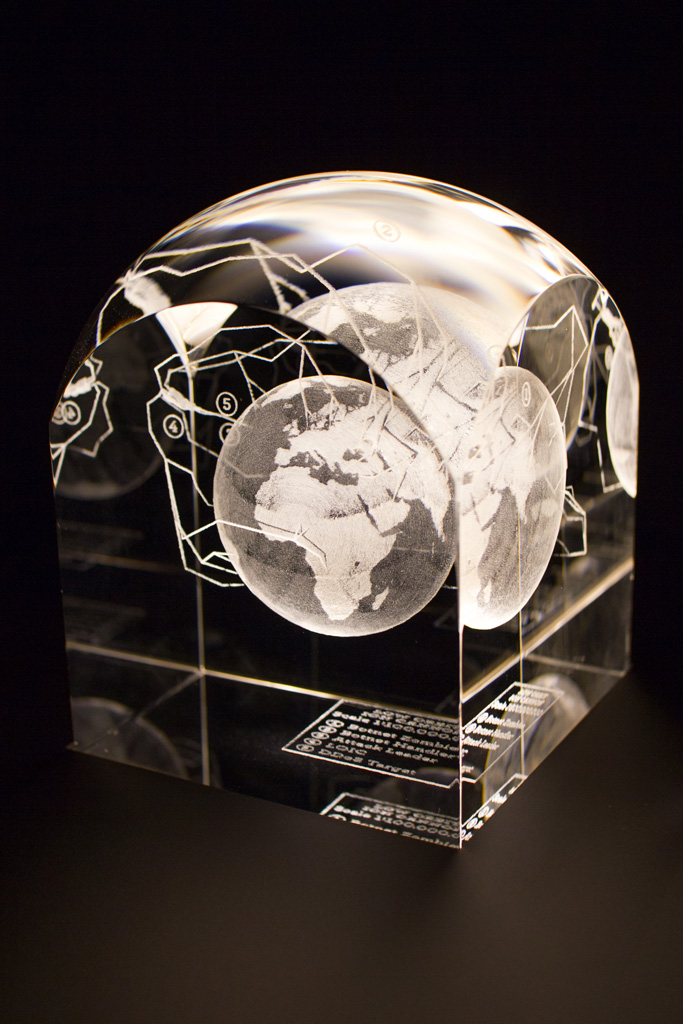 Low Orbit Ion Cannon – 100×130×100mm
2012
70×30×15cm – Edition of 6
Laser Etched Crystal and Lightbox
Scientific Advisors:
Debi Ashenden and David Barnard-Wills
Commissioned by:
The VOME project, Cranfield University